Marshall Module for Humboldt NEXT Software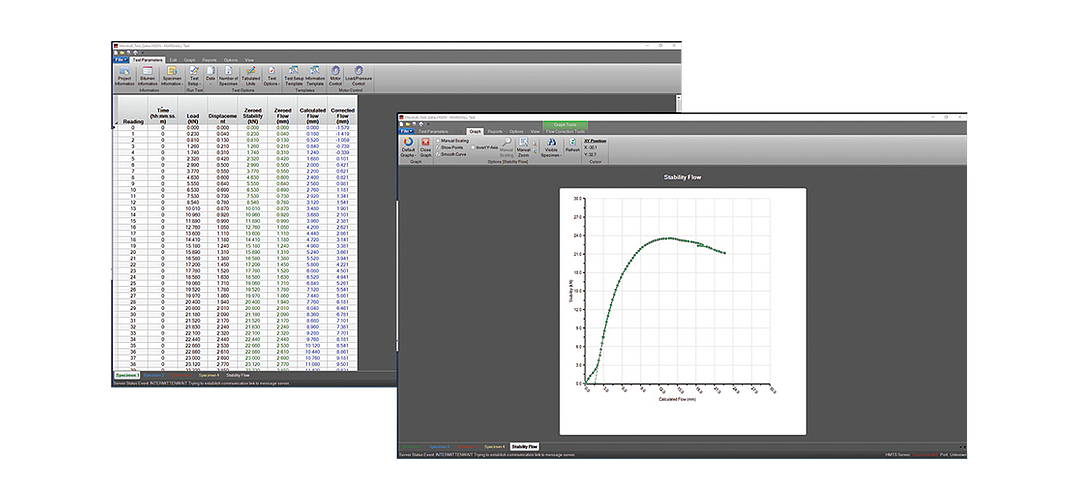 Product Options
Marshall Module for Humboldt NEXT Software
Supports the following standards:
AASHTO T245

,

AASHTO T283

,

BS 598

,

EN12697-34

Humboldt's NEXT software is used to control the operation of Humboldt's testing machines, as well as provide data acquisition and reporting of test data. The software provides a computer-based platform with the ability to configure testing machines and the testing process, specify testing parameters and limits, operate the machine during the testing and provide detailed reports of the data collected in tabular or graphical formats.

Humboldt's NEXT data acquisition software, in conjunction with compatible Humboldt testing equipment, provides a complete solution for the acquisition, recording and presentation of test data.

The Marshall-specific Module provides these added features to the NEXT software.
Marshall-specific setup, which guides you through the process and includes selecting data collection parameters that best fit the Marshall test
Input specific project information for each test, such as project name, client information, etc
All Marshall-specific initial, intermediate, and final parameters required by ASTM and BS standards are dynamically calculated for you, based on your input of specimen information, such as size, weight, etc
Tabulated test data, graphs and all Marshall-specific calculations are provided in real time, allowing you to monitor tests in process
Generate Marshall-specific reports that include all graphs and data presented in a project
For additional information about NEXT Software, Control, Acquisition and Reporting, click here.
For more detailed information about Marshall Testing, please visit our Asphalt Marshall Testing landing page.
Standards
Standards
AASHTO T245
AASHTO T283
BS 598
EN12697-34
Product Videos
All Videos