Ohaus Ranger 7000 High Capacity Balances, 9,000g - 40,000g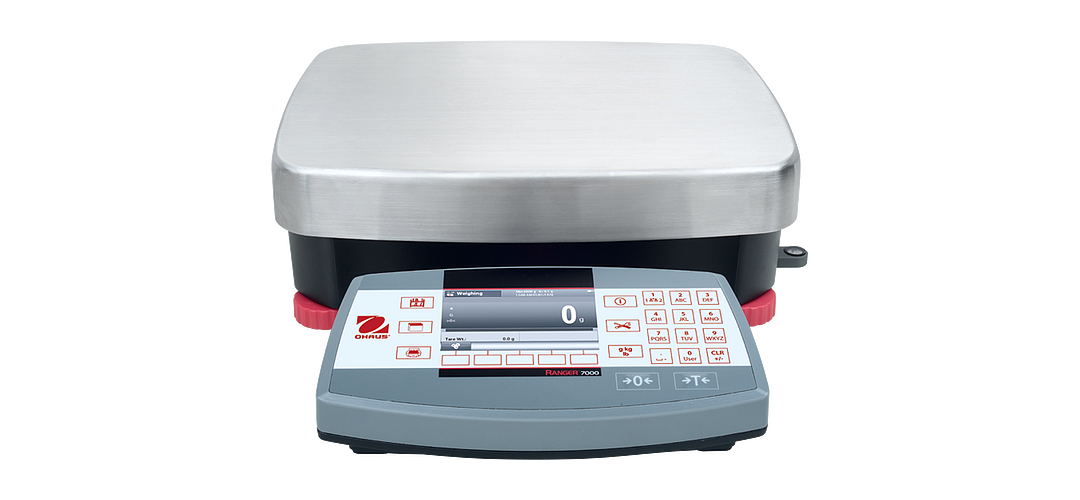 Product Options
Ohaus Ranger 7000 High Capacity Balances, 9,000g - 40,000g
The Ranger 7000 balances were developed to thrive in rugged and harsh industrial environments. This modular scale was built with IP54 a cast-metal housing and sealed-metal indicator to ensure durability. The indicator can be separated from the platform and mounted to the wall or bench with the optional mounting kit accessory, allowing you to customize the placement of your scale based on the size and setup of your workstation.
Additionally, a weigh-below hook offers the functionality to perform specific gravity tests or weigh items that cannot be easily placed on the weighing platform. The SmarText 2.0 software interface will have you easily using the Ranger 7000 for all of its unique and advanced features quickly. SmartText 2.0 makes an advanced scale very simple to use, and will greatly reduce training time for operators. Data produced by these balances can easily be exported through a standard RS232 or USB device port.
Additional connectivity options include a second RS232, ethernet or standard USB port. Includes an integral weigh-below hook.
All models feature:
• 0.1g readability
• Power: AC and optional rechargeable battery
• Pan size: 14.8" x 12.2" (377 x 311mm)
For additional information about scales and balances, click here.
Accessories