Pilot Flame Burner, Natural gas, 3,180 BTU Output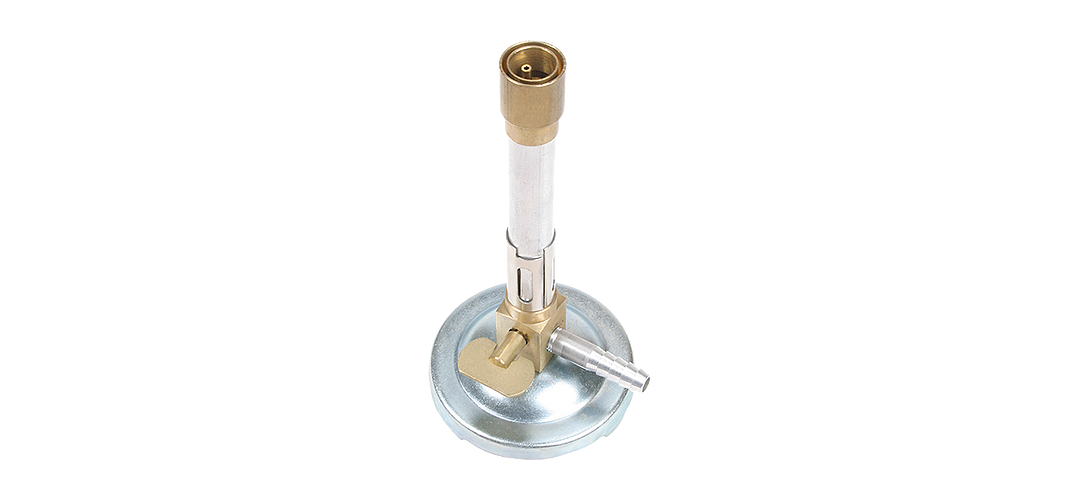 Product Options
Pilot Flame Burner, Natural gas, 3,180 BTU Output
Ideal for intermittent use without frequent relighting. The burner features a sleeve-type air regulator and stopcock for gas control and an integral pilot light tube with screw for adjusting the pilot flame.
Specifications:
• Gas type: Natural
• Inlet OD: 3/8" (10mm)
• CFH*: 5.3
• BTU Output*: 3,180
• Overall Height: 6-3/8" (162mm)
*Note: CFHs and BTU Outputs are figured on: 5 inch Water Column Pressures for Artificial and Natural Burners. 11 inch Water Column Pressures for LP Burners.