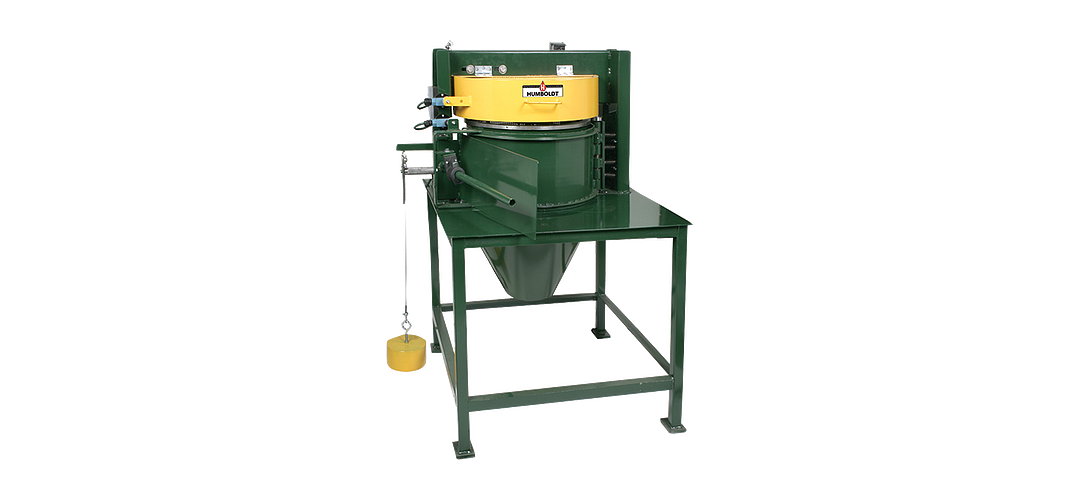 Product Options
Rapid Soil Processor
Processing soil for soil compaction tests has never been easier than when using Humboldt's Rapid Soil Processor. It automatically processes semi-moist, moist and even samples close to optimum moisture content to minus #4 screen size more than five times faster than any other method available. Samples of up to 30 pounds of fat and tough clays at field moisture levels can be processed in less than 15 minutes. For those drying back samples or taking up to 24 hrs to prepare samples for five-point moisture/density relationship tests, the rapid soil processor can accomplish this preparation in about 5 hours. Other test preparations can also benefit from the rapid soil processor, reducing prep time to almost nothing. If you use field expedient methods, such as "rapid compaction" or "family of curves" testing, the rapid soil processor is a must.
In addition, while processing a sample, rocks in the sample of up to 0.75" in size are automatically separated from the soil, preventing damage to the screen.
The rapid soil processor features heavy-duty, all-metal construction, which provides years of dependable service under constant use. The offset rotating drum is motor driven and requires no preset adjustments. Automatic operation frees up technician's time allowing them to do other tasks while processing soil samples. Easy-to-install, replacement screens are available, as are replacement parts. Overall dimensions: 32" x 36" x 53" (813 x 915 x 1346mm).
Replacement Parts
Literature
Manuals, Data Sheets & Safety Data Sheets
H-4215 man 0509 (Product Manual PDF)