Screen Cloth Only, 18" x 26" (457 x 660mm)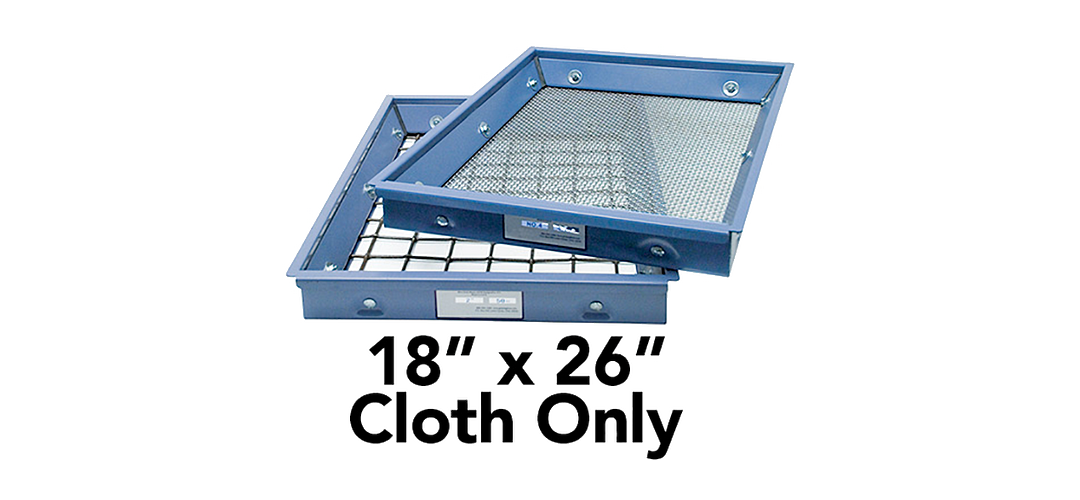 Product Options
Screen Cloth Only, 18" x 26" (457 x 660mm)
These screen cloths are 18" x 26" (457 x 660mm) in size and designed for use with models H-4273, H-4274, H-4276 and H-4283 Gilson Testing Screen Shakers.
ASTM sizes are manufactured to comply with wire cloth specifications of ASTM E11 and AASHTO M92. Replacement wire cloth is cut to size for specified machines.
Trays with cloth No. 16 (1.18mm) and finer incorporate lateral support ribs or coarse backup cloth to support mesh. Backup cloth may be added to trays with or without support ribs as desired. Blank trays (with no cloth) are available, please inquire.