Marshall Compactor, Single, 4", Automatic with Stationary Base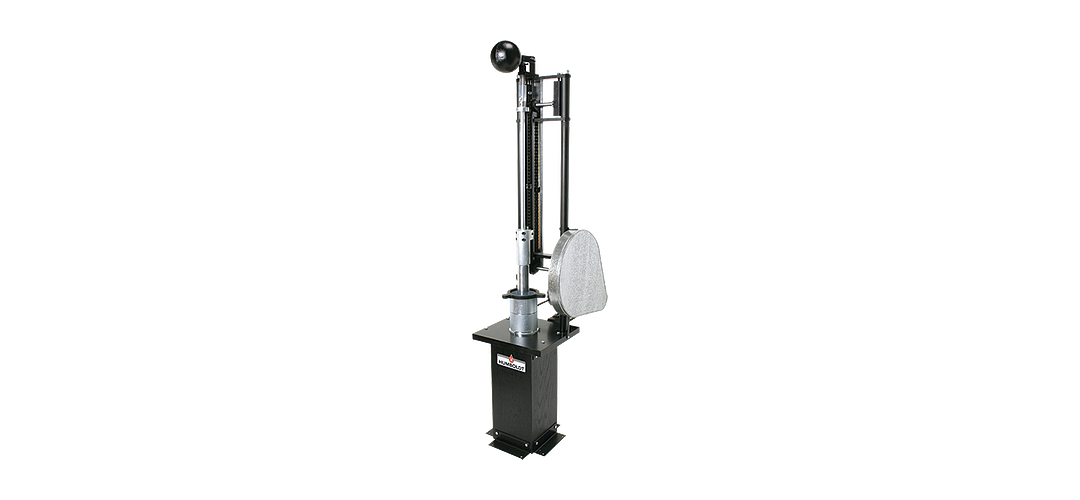 Product Options
Marshall Compactor, Single, 4", Automatic with Stationary Base
Supports the following standards:
AASHTO T245

,

PTM705

This compactor automatically compacts samples at a preset number of hammer blows and shuts off at completion. The AD model complies with ASTM D6926-16 and provides a speed of 64 blows per minute.

The BD model provides a speed of 55 blows per minute.

The compactor features a stationary base with flat-foot hammer. Unit includes mechanical compactor, automatic counter, ASTM-compliant oak compaction pedestal, (1) hammer and (1) H-1341A mold assembly. Additional mold and hammer assemblies are recommended for efficient testing operations, allowing you to preheat multiple molds and hammers to speed testing.

For more detailed information about Marshall Testing, please visit our Asphalt Marshall Testing landing page.
Accessories
Replacement Parts
Standards
Standards
AASHTO T245
PTM705