Voluvessel, 1/20 cu. ft. (1600ml) capacity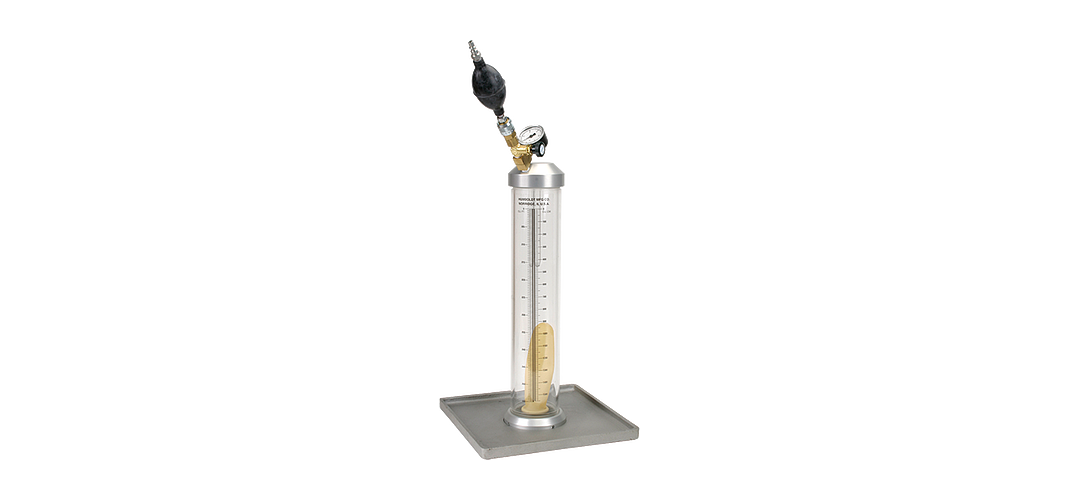 Product Options
Voluvessel, 1/20 cu. ft. (1600ml) capacity
Supports the following standards: ASTM D2167,
AASHTO T205
Voluvessels determine the in-place density of compacted or firmly-bonded soils using a rubber balloon apparatus viewed through a graduated, direct-reading clear plastic cylinder. Humboldt's H-4166 voluvessel is designed with a plastic cylinder, which screws into the density plate with the pump assembly mounted on top. Both voluvessels include a pressure-vacuum pump assembly, pressure gauge, quick-coupler valve, double-graduated cylinder, 10 balloons and a density plate. Voluvessels are not suitable for soft soils that deform under a slight pressure or where the volume of the hole cannot be maintained at a constant value. The Voluvessels are individually calibrated before leaving the factory to ensure direct readings on the scale are accurate without the need for calculations. H-4166 is used with max.-sized soil particles of 0.5" (13mm).
For more information about Humboldt's compaction/density testing solutions, click here.
Accessories
Replacement Parts