Voluvessel w/ Metal Guard, 1/20 ft³ (1600ml)
1/20 cu. ft. (1600ml) capacity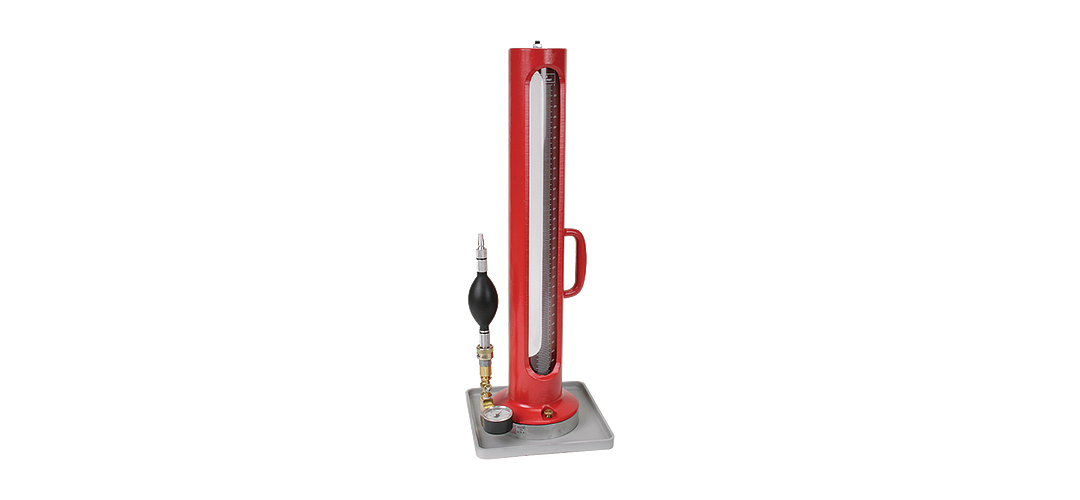 Product Options
Voluvessel w/ Metal Guard, 1/20 ft³ (1600ml)
Supports the following standards: ASTM D2167,
AASHTO T205
Voluvessels feature a base-mounted pump and a metal guard for the graduated plastic cylinder which provides an integral metal handle. Each unit includes a double-graduated cylinder, base plate, pressure/vacuum pump assembly with quick-coupler, ten balloons, and an integral gauge for controlling pressure during calibration and testing. Selection of a Voluvessel model is determined by maximum size of soil particles. H-4116 is used with max.-sized soil particles of 0.5" (13mm).
For more information about Humboldt's compaction/density testing solutions, click here.
Accessories
Replacement Parts