Cleveland Flash and Fire Point Tester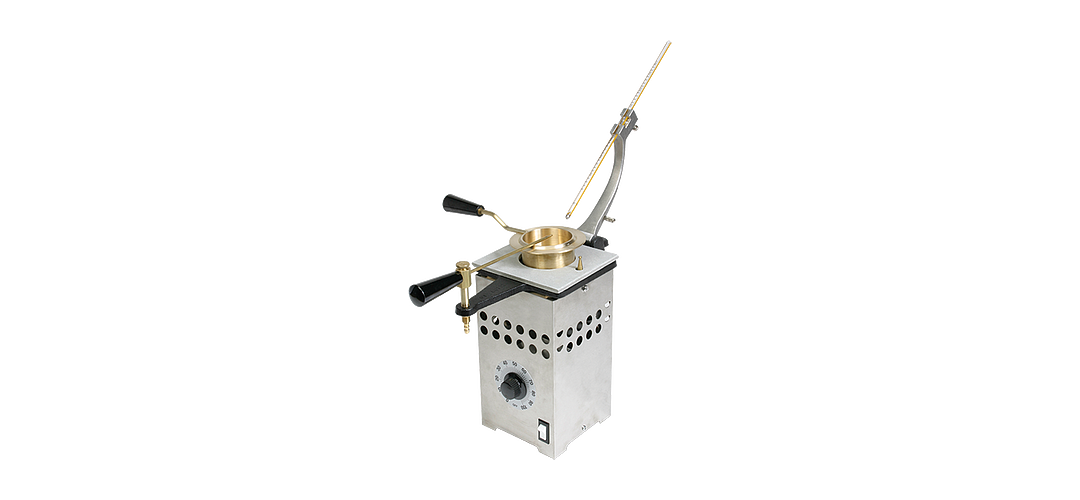 Product Options
Cleveland Flash and Fire Point Tester
Supports the following standards: ASTM D117, ASTM D92,
AASHTO T48
Used to determine flash and fire points by the cleveland open-cup method. Consists of electric Heater with rheostat, flash point platform with Thermometer holder, test burner and flash cup. Utilizes a 1250W-10 amp, nickel-chromium heater with stepless variable control for accurate, repeatable, rate-of-rise temperature settings per specifications. Heater is enclosed in a stainless steel housing with cooling vents.
Thermometer position is adjustable and provides the ability to raise the thermometer out of the way to facilitate the placement and removal of the test cup. Test flame requires a gas supply and the test flame can be adjusted through the use of the built-in needle valve.
Thermometers sold separately. Click Here to view options.
CAUTION: These thermometers contain mercury. There are restrictions on their sale and shipment. Please check laws in your area or contact us before ordering. Mercury Thermometers require ground shipment in the U.S. and ship as Dangerous Goods.
Accessories
Replacement Parts
Literature
Manuals, Data Sheets & Safety Data Sheets
H-2085 man 0811 (Product Manual PDF)