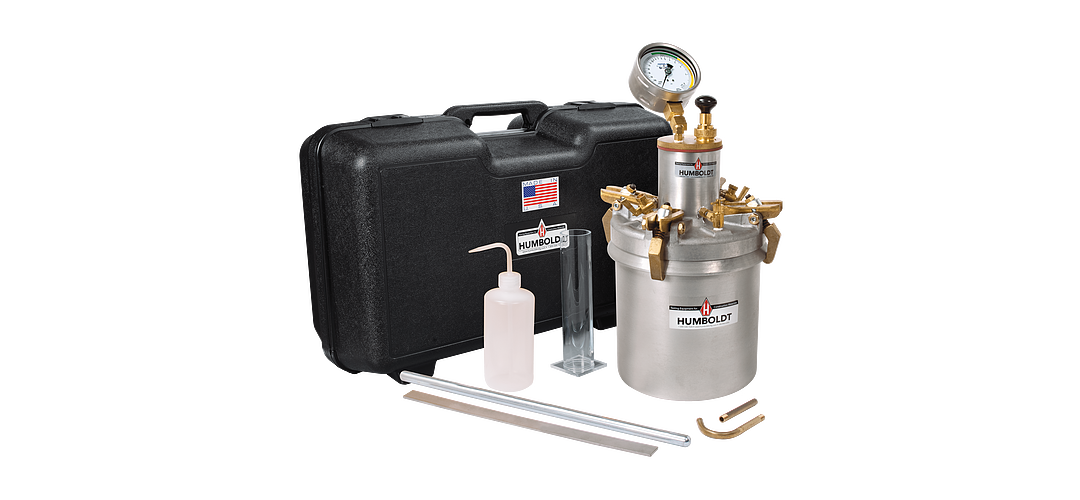 Product Options
Concrete Air Meter
Supports the following standards: ASTM C192, ASTM C231,
AASHTO T152
The H-2786C air meter features a simplified, low-maintenance design, which uses no moving parts inside the chamber. Pressure is released into the base by an external, brass, quick-release T-valve. The meter uses brass cover clamps, which can be adjusted for clamping pressure. A large, easy-to-read, 4" diameter, direct percentage gauge with calibration adjustments is accurate to the nearest 0.1%. The base is machined inside and out for easy cleaning and the chamber and cover are one solid component, eliminating bottom gasket leaks. The H-2786C air meter also features the Humboldt, all-brass super pump, the most reliable and highest quality pump available. The meter's base/bucket can be used as a 0.25 cu. ft. unit weight measure. The kit includes a durable plastic carrying case; tamping rod; strike-off bar; wash bottle; plastic calibration vessel; inside calibration tube, outside calibration tube and operating instructions.
Accessories
Replacement Parts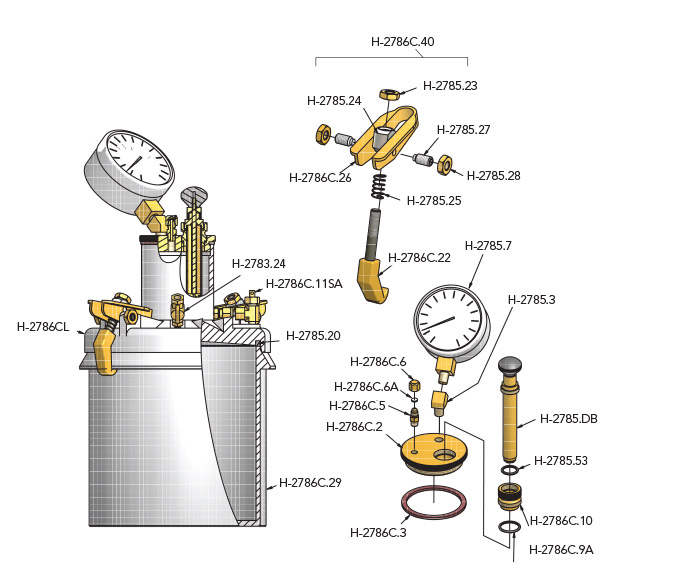 Product Videos
All Videos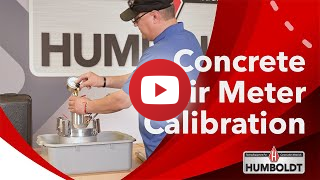 Concrete Air Meter Calibration Guide - Humboldt Services
This video will give you an in depth guide to calibrating your...