Load Frame, Balanced Mix, Automated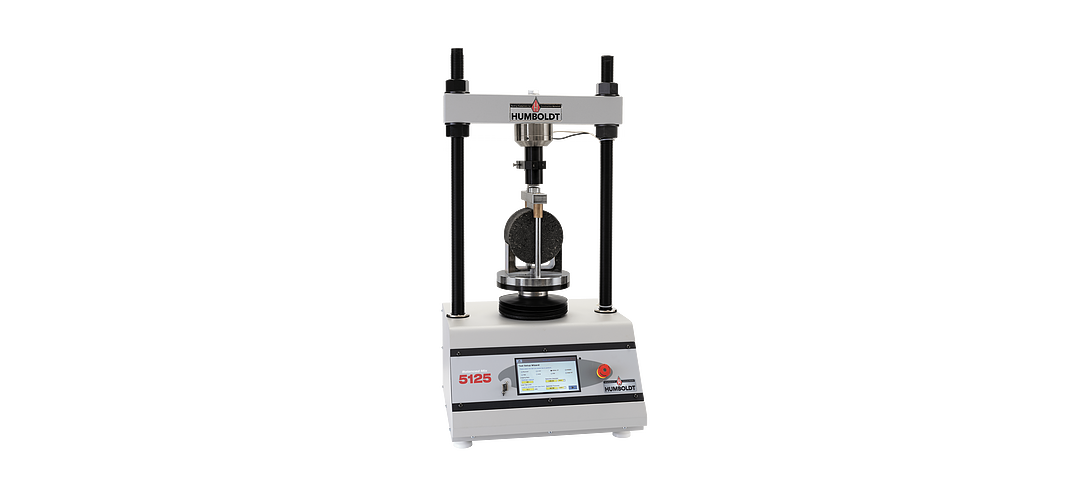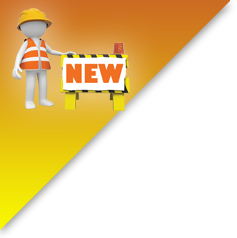 Product Options
Load Frame, Balanced Mix, Automated
Supports the following standards: ASTM D6927, ASTM D8225, ASTM D8044, Ideal-CT (TTI Method), ASTM D5581, ASTM D6931, AASHTO TP124 (IL Method), AASHTO T245, AASHTO T283, BS 598, EN12697-34
Humboldt's HM-5125A.3F load frame has been designed to provide precise test rate control for the automated testing of balanced mix samples. Tests that can be run are:
Marshall — ASTM D6927, AASHTO T245
TSR — AASHTO T283
I-FIT (SCB IL Method) — AASHTO TP124
SCB (LSU Method) — ASTM D8044
IDEAL-CT (TTI Method) — ASTM D8225
IDEAL-RT (TTI Method) — ASTM WK71466
ISS (Interlayer Shear Strength) — AASHTO TP114
This easy-to-operate load frame allows you to easily choose your test and its parameters in the Test Setup Wizard for automated operation of the testing process and results.
At the completion of each test, the HM-5125A will display test results on its display screen per current ASTM or AASHTO specifications. This function eliminates the need for operators to download or transfer data to a computer for calculating or displaying test results. This also allows operators the ability to quickly evaluate whether a specimen mix design is within desired specifications.
If reports or test data needs to be printed or shared, data results can be transferred to a computer via an ethernet connection with a networked computer or via a USB thumb drive.
The HM-5125A's heavy-duty design and precise stepper-motor control provide a stable platform for years of reliable service. From educational institutions and consulting firms to high-volume commercial labs and construction projects, the HM-5125A Load Frame can perform these applications with ease.
The HM-5125A is built around Humboldt's integral, data logger with touch-screen control, which allows the load frame to be used as standalone devices capable of full test control and data logging. Operators can see all the data in several formats at the machine during the testing procedure.
Standalone Control
Touch-Screen Controller Provides:
Multi-channel data acquisition
Hi-res, 7", waterproof, touch-screen provides total control and real-time graphical display of tests
Machine/Test control and data acquisition via touch-screen
Calibration of channels to load cell and transducer
Real-time graphical chart and numerical display of tests via touch-screen display
Effective sampling rate of 50 readings per second
Stores up to 1000 tests with 3000 points per test
2 USB ports. One in front for data transfer and the rear port is for powering a wireless access point.
The HM-5125A is sold as a Load Frame ONLY, refer to the Testing Setup charts on this page for needed accessories.
Click here for more information on the Automated Load Frame for Balanced Asphalt Mixes.
For more detailed information about Marshall Testing, please visit our Asphalt Marshall Testing landing page.
Specifications
| | |
| --- | --- |
| Load Capacity: | 11000 lbf (50kN) |
| Speed Range Testing: | As Defined by Test |
| Fast Approach: | 3.0 in/min (75.0 mm/min) |
| Data Channels: | Two 24 bit A/D Converters 50 Readings/Second |
| Platen Size / Travel: | 8" (203mm) / 4" (100mm) |
| Data Storage: | 1000 tests and up to 3000 readings per test |
| Clearance, Vertical: | 18" (457mm) |
| Clearance, Horizontal: | 11" (280mm) |
| Voltage: | 110/220V 50/60Hz - 5.0amps |
| Shipping Weight: | 300 lbs (136kg) |
IDEAL-CT (TTI Method) ASTM D8225
| | |
| --- | --- |
| Balanced Mix load frame | HM-5125A.3F |
| Load Cell, Pancake 11,000 lbf (50kN) | HM-2300.100CP |
| Linear Potentiometer 1" (50mm) | HM-2305.10 |
| Potentiometer Bracket | HM-5000BR |
| Lottman Breaking Head, 150mm | H-1369M |
IDEAL-RT (TTI Method) ASTM WK71466
| | |
| --- | --- |
| Balanced Mix Load Frame | HM-5125A.3F |
| Load Cell, Pancake 11,000 lbf (50kN) | HM-2300.100CP |
| Linear Potentiometer 1" (50mm) | HM-2305.10 |
| Potentiometer Bracket | HM-5000BR |
| IDEAL-RT Test Head | H-1354 |
ISS (Interlayer Shear) AASHTO TP114
Balanced Mix Load Frame
HM-5125A.3F
Load Cell, Pancake 11,000 lbf (50kN)
HM-2300.100CP
Linear Potentiometer 1" (50mm)
HM-2305.10
Potentiometer Bracket
HM-5000BR
Interlayer Shear Strength Test Head
(choose one)
HA-1343
HA-1343M
SCB Testing (LSU Method) ASTM D8044
| | |
| --- | --- |
| Balanced Mix Load Frame | HM-5125A.3F |
| Load Cell, Pancake 11,000 lbf (50kN) | HM-2300.100CP |
| Linear Potentiometer 1" (50mm) | HM-2305.10 |
| Potentiometer Bracket | HM-5000BR |
| Semi-Circular Bend Test (SCB) Head | H-1351 |
I-FIT Testing (SCB IL. Method) AASHTO TP124
| | |
| --- | --- |
| Balanced Mix Load Frame | HM-5125A.3F |
| Load Cell, Pancake 11,000 lbf (50kN) | HM-2300.100CP |
| Linear Potentiometer 1" (50mm) | HM-2305.10 |
| Potentiometer Bracket | HM-5000BR |
| Semi-Circular Bend Test (SCB) Head | H-1351 |
TSR Testing AASHTO T283
Balanced Mix Load Frame
HM-5125A.3F
Load Cell, Pancake 11,000 lbf (50kN)
HM-2300.100CP
Lottman head, 4"
Lottman head, 6"
(choose one)
H-1349
H-1369
Marshall Testing ASTM D6927, AASHTO T245
Balanced Mix Load Frame
HM-5125A.3F
Load Cell, Pancake 11,000 lbf (50kN)
HM-2300.100CP
Marshall Software Module
HM-5005SW
For 6" (150mm) Samples
Linear Potentiometer 1" (25mm)
HM-2305.10
Potentiometer Bracket
HM-5000BR
Marshall Breaking Head, 6" (150mm)
H-1362
For 4" (100mm) Samples
Linear Potentiometer 2" (50mm)
HM-2305.20
Displacement Platform with Knob
HM-3000.10.6
Marshall Breaking Head, 4" (1000mm)
H-1342
H-1342M
Accessories
Standards
Standards
ASTM D8225
ASTM D8044
Ideal-CT (TTI Method)
ASTM D5581
ASTM D6931
AASHTO TP124 (IL Method)
AASHTO T245
AASHTO T283
BS 598
EN12697-34