E-Book Takes the Mystery Out of Setting Up Triaxial Systems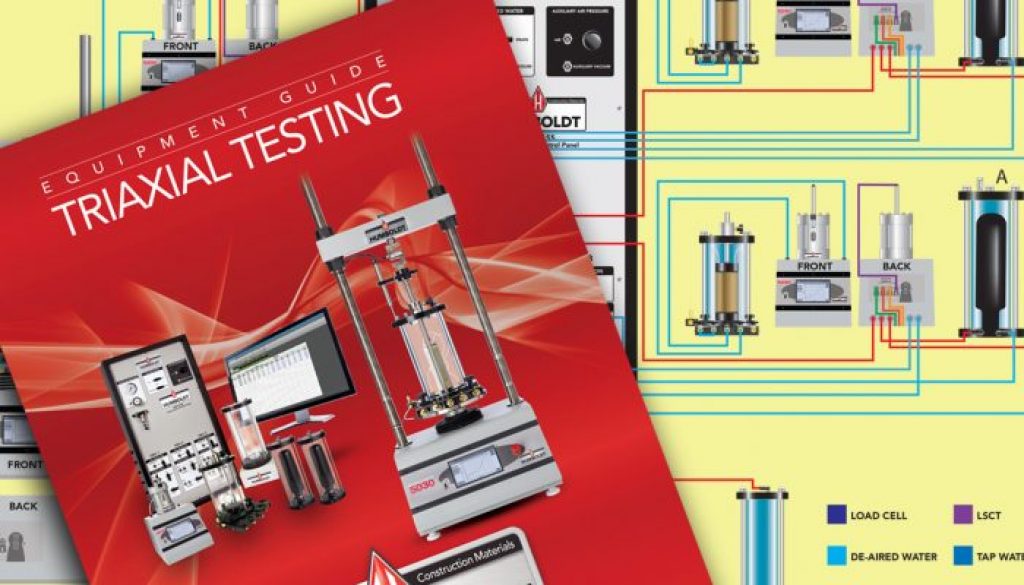 Setting up a triaxial testing system can be a daunting task even when you are an experienced lab tech. Purchasing the equipment can be just as difficult, trying to make sure you've thought of every item and its accessories. For this reason, we have put together an e-book, Triaxial Testing Equipment Guide, that not only lists all the equipment you will need to do triaxial testing, but has included drawings that illustrate how to hook everything up. If you are in the process of purchasing a triaxial testing setup or are trying to figure out how to best hook everything up, I'd highly suggest you download this free e-book. It will take the guesswork out of the process. You can download the e-book here:
https://www.humboldtmfg.com/datasheets/Humboldt_Triaxial_Equipment_Guide-LR0417.pdf
While the Triaxial Testing Equipment Guide features Humboldt products, it can also be used to assist with any manufacturer's products. At the heart of the guide are the setup pages. On these pages you can see a complete setup diagram, which shows the individual equipment items, as well as how to hook the whole configuration together. These pages also provide an equipment chart, which lists all the components needed for 1-cell and 3-cell configurations for three different types of setups. These setups include one using an automatic pressure control system, a manual pressure control system and one using Humboldt's FlexPanel pressure control system.
Read our previous blog post here.