Cleveland Flash and Fire Point Tester, Natural Gas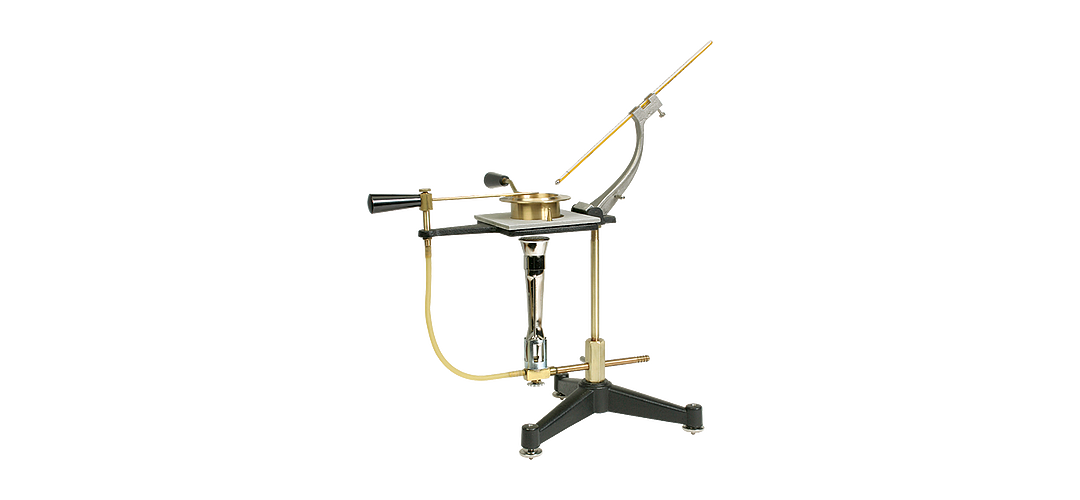 Product Options
Cleveland Flash and Fire Point Tester, Natural Gas
Supports the following standards: ASTM D117, ASTM D92,
AASHTO T48
Used to determine flash and fire points by the cleveland open-cup method. Consists of a Humboldt, high-temperature burner, which is directly attached to the test support stand, for sample heating with a built-in, gas line extension for the test flame. Test flame burner and the heating burner include separate, integral, adjustment controls for regulating the flame. Includes flash point platform with thermometer holder, test burner and flash cup.
Thermometer position is adjustable and provides the ability to raise the thermometer out of the way to facilitate the placement and removal of the test cup. Flame size is adjustable through the use of the built-in needle valve.
For use with Natural Gas
Order necessary mercury thermometer locally. Illinois law prohibits us from selling mercury thermometers.
Replacement Parts
Literature
Manuals, Data Sheets & Safety Data Sheets
H-2095 man 0811 (Product Manual PDF)