Compact Specific Gravity Bench Set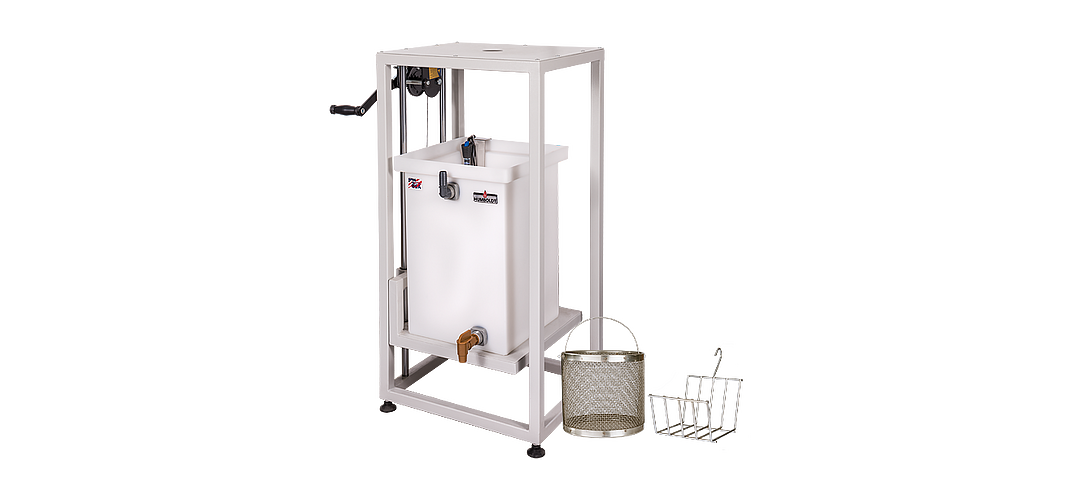 Product Options
Compact Specific Gravity Bench Set
Supports the following standards: ASTM D6473,
ASTM C20

, ASTM C127,

ASTM C642

,

ASTM C830

,

ASTM D1188

, ASTM D2041,

ASTM D2726

,

AASHTO T85

,

AASHTO T166

,

AASHTO T209

,

AASHTO T275

The compact specific gravity bench set includes our compact bench, which measures 15.75" x 19.75" x 39" High (400 x 502 x 991mm) and includes a hole to accommodate the weigh-below scale. It includes a 10-gallon polyethylene tank with internal dimensions of 12" x 12" x 18" (305 x 305 x 457mm) The tank comes with a drain valve and overflow port. It also comes with a H-2712A.6, 200-watt, durable tank heater and circulating pump, both of which are attached to a stainless steel mounting bracket that holds both securely to the tank.

Set Also Includes:
• 2 sample containers
- 7.5" dia x 7.4" tall (191 x 191mm) container
- 5.5" x 8.25" (140 x 210mm) open wired holder

Order a weigh-below scale separately.
Standards
Standards
ASTM C20
ASTM C642
ASTM C830
ASTM D1188
ASTM D2726
AASHTO T85
AASHTO T166
AASHTO T209
AASHTO T275