ConMatic Consolidation Machine
Product Options
ConMatic Consolidation Machine
Supports the following standards: AASHTO T216, BS:1377:5
Compact and easy-to-use, the HM-2432A.3F pneumatic consolidation load frame is used to estimate the rate and amount of settlement anticipated for a proposed structure. The unit applies loads instantly without impact for stress-controlled consolidation testing; and, maintains the load regardless of sample compression. Its small footprint saves valuable lab counter space while maintaining its versatility by supporting fixed ring, floating ring, or permeability cells.
• Highly-sensitive accuracy in lower load ranges
• Integral digital readout simplifies checking applied load and setup of predetermined load
• Adjustable upper cross beam
• Instantaneous loading without impact
• Flexible load choice
• Not sensitive to shock
• Choice of English or Metric models
Unit can be used with a standard mechanical dial gauge setup or, for data acquisition applications, it can be teamed with digital indicators or strain transducers (LSCT) coupled to one of the Humboldt miniLoggers.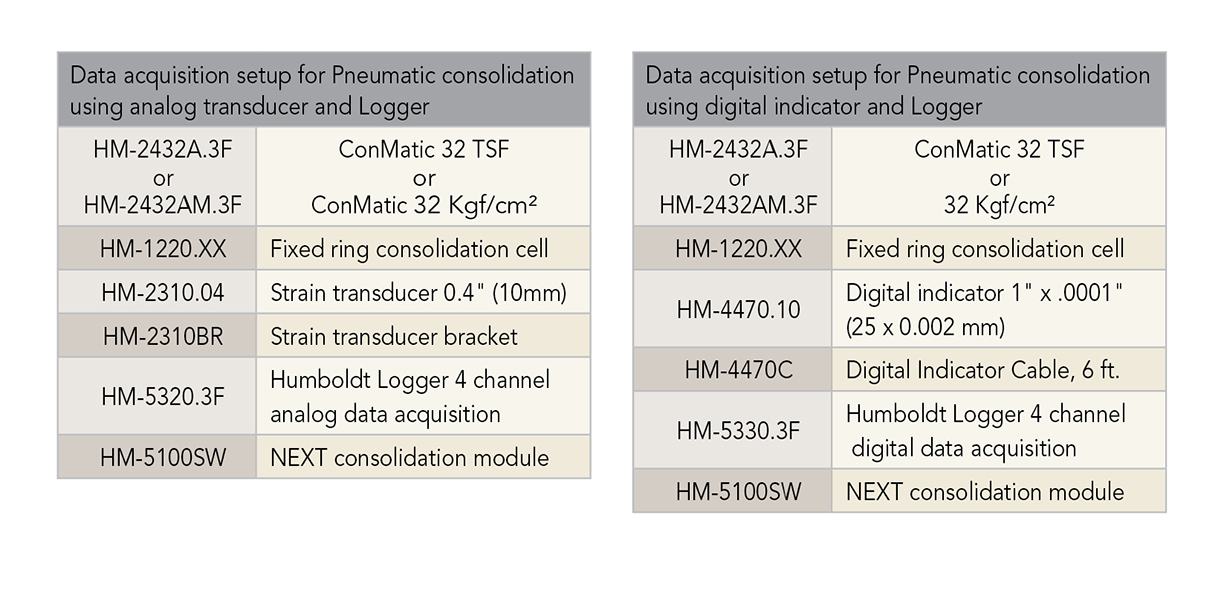 Accessories
Standards
Standards
AASHTO T216
BS:1377:5