Heavy-Duty Lab Bench Oven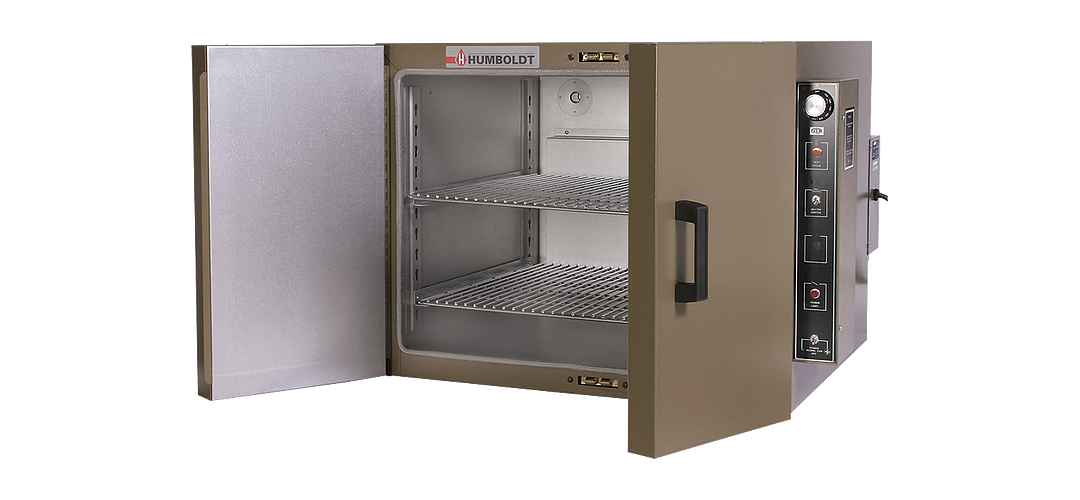 Product Options
Heavy-Duty Lab Bench Oven
This Oven with Stainless-steel interior is a great choice for use in laboratory testing of asphalt mix designs. It is an economical, forced-draft oven capable of maintaining 450°F (232°C) temperatures, more than adequate for both short-term aging of asphalt samples and heating aggregates, asphalt binders and equipment for use in ASTM D6925, as well as other tests.
The .7ft3 (198L) capacity provides ample room for all applications. The oven features a dual-digital display, PID controller with optimized performance for temperature uniformity of ±2°C. Two large, heavy-duty shelves are included and can handle up to 80lb each, perfect for gyratory molds and hot-mix asphalt samples. Stainless steel interior and included drip pan promote long life and easy maintenance.
Dimensions are: internal chamber: 26" (H) x 20" (W) x 26" (D) (660 x 508 x 660mm); external dimension 33" (H) x 24" (W) x 32" (D) (838 x 610 x 813mm).
Accessories
Standards