ASTM Thermometers, Mercury, Celsius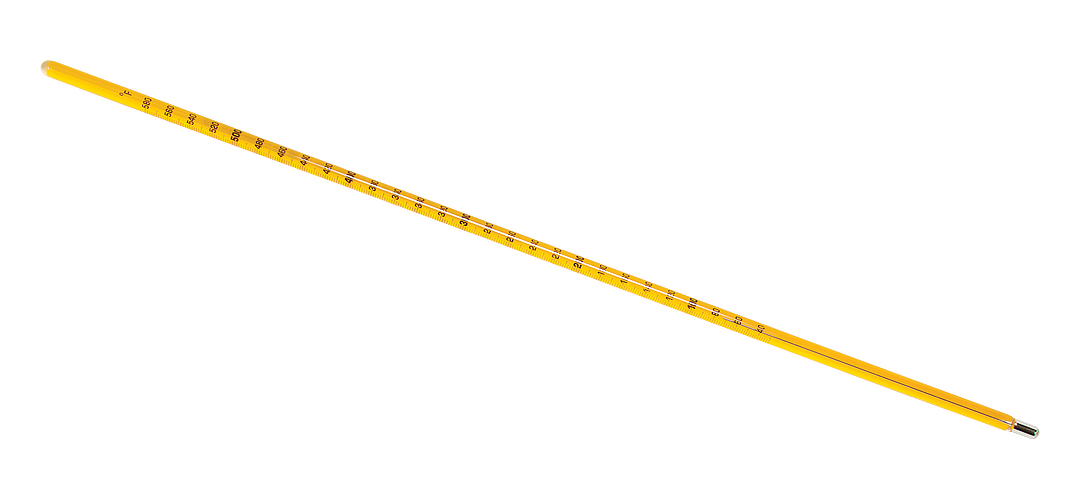 Product Options
ASTM Thermometers, Mercury, Celsius
ASTM Mercury Thermometers are made in accordance with specifications of the American Society for Testing and Material. Strict manufacturing procedures and quality controls ensure full compliance to ASTM E-1. These instruments are made from annealed glass and have been extensively aged for minimal scale error and stability. These thermometers were designed for specific testing and can be calibrated to your specific requirements.
ASTM Thermometers, PTFE-Coated
All ASTM Mercury Thermometers are available in PTFE-coated versions to minimize breakage and improve safety. Part numbers for PTFE versions are created by using the standard part number and adding a T (i.e. H-2600.64CT).
CAUTION: These thermometers contain mercury. There are restrictions on their sale and shipment. Please check laws in your area or contact us before ordering. Mercury Thermometers require ground shipment in the U.S. and ship as Dangerous Goods.
Accessories
Standards